Posts Tagged 'Fiscal Restraint'
Tuesday, January 10th, 2012
John Mauldin's Outside the Box report this morning highlights Gary Shilling's take on 2012. Shilling believes the global economy will be dominated by an era of deleveraging and sees the following causes slowing down growth over the years ahead:
1. U.S. consumers will shift from a 25-year borrowing-and-spending binge to a saving spree. This will spread abroad as American consumers curtail the imports of the goods and services many foreign nations depend on for economic growth.
2. Financial deleveraging will reverse the trend that financed much global growth in recent years.
3. Increased government regulation and involvement in major economies will stifle innovation and reduce efficiency.
4. Low commodity prices will limit spending by commodity-producing lands.
5. Developed countries are moving toward fiscal restraint.
6. Rising protectionism will slow – even eliminate – global growth.
7. The housing market will be weak due to excess inventories and loss of investment appeal.
8. Deflation will curtail spending as buyers anticipate lower prices.
9. State and local governments will contract.
As far as his investment themes for 2012 are concerned, Shillings lists the "attractive" and "unattractive" items below.
Attractive:
Treasury bonds
Selected income-producing securities
Small luxuries
Consumer staples and foods
The U.S. dollar, against the euro and commodity currencies
Selected healthcare providers and medical office buildings
Rental apartments
Productivity enhancers
North American energy producers, ex renewables
Unattractive:
Developed country stocks
Homebuilders and related companies
If you plan to sell your home, second home or investment houses any time soon, do so yesterday
Selected big-ticket consumer discretionary equities
Consumer lenders
Banks
Junk securities
Developing country bonds
Developing country stocks
Selected commodities
Many old tech capital equipment producers
Source: John Mauldin's Outside the Box (via Investors Insight), January 9, 2012.
Tags: American Consumers, Commodity Prices, Consumer Lenders, Consumer Staples, Country Bonds, Developed Country, Energy Producers, Excess Inventories, Fiscal Restraint, Gary Shilling, Global Growth, Investment Appeal, Investment Houses, Investment Themes, John Mauldin, Medical Office Buildings, Productivity Enhancers, Rental Apartments, State And Local Governments, Treasury Bonds
Posted in Markets | Comments Off
---
Tuesday, July 19th, 2011
by Bob Doll, Chief Equity Strategist, Fundamental Equities, BlackRock
Markets have been highly volatile over the past several months and following a couple of weeks of gains, stocks fell again last week with the Dow Jones Industrial Average falling 1.4% to 12,480, the S&P 500 Index declining 2.1% to 1,316 and the Nasdaq Composite sliding 2.5% to 2,790.
In addition to heightened levels of unease over the sovereign debt crisis in Europe and escalating noise over the debt ceiling in the United States, market volatility has been driven by uneven economic data. While we remain convinced that the economy is in a recovery mode, it is important to remember that recoveries that occur in the aftermath of financial crises tend to be bumpy and slow and the current recovery is no exception.
If we were in the midst of a "normal" recovery, real US gross domestic product growth should have averaged around 6% over the last two years given the depth of the recession. In actuality, it has averaged less than half of that. The most recent data suggests that the first half of 2011 will have expanded at a less-than-2% pace. This puts the United States at a critical juncture. Since 1960, every time year-over-year growth has fallen below 2%, the United States has entered into a recession.
Despite the flurry of weak economic data, however, we do not believe a recession is likely, and believe that the foundation for recovery remains in place. There are, in fact, a number of signs that provide reasons for optimism. Gasoline and oil prices have fallen from their highs earlier the year, the disruptions from the Japanese earthquake are fading, deleveraging trends are slowing, overall demand levels remain decent, the labor market is slowly recovering and despite the rhetoric over deficit issues, fiscal restraint is unlikely to pose a significant drag on growth.
Although it is not our baseline view, the possibility that growth will falter in the second half of the year is a risk.  This raises the question of what policymakers would do if growth continues to disappoint.  The first (and possibly only) line of defense would be for the Federal Reserve to launch another quantitative easing program. Such an outcome, however, is extremely unlikely. The Fed has downshifted its growth expectations, but not to the point that it has signaled the need for further action. Additionally, with core inflation creeping higher, the central bank is more attuned to inflation risks than it was before.
If our cautiously optimistic view is correct, we should start seeing some clearer evidence that growth is improving over the coming months. In particular, investors should be on the lookout for improved manufacturing data, declines in unemployment claims, increases in hours worked, continued positive corporate earnings results and a further pickup in bank lending. We are expecting to see all of these trends, which would help the economy regain some footing.
Outside of US economic growth trends, a number of other factors bear close watching by investors. As we have seen in recent weeks, the sovereign debt crisis in peripheral Europe clearly requires careful attention.  Any material increase in bank funding costs, especially in core Europe, would be a serious source of concern since it would suggest that the firewall policymakers have tried to put up around the weaker European members is not holding. Additionally, while we expect to see a resolution regarding the US debt ceiling issue, the uncertainty caused by the debate has the potential to further disrupt markets. The future direction of the dollar is also unclear. On the one hand, relatively easy monetary policy in the United States and uncertainty about the domestic growth picture are both dollar-negative.  Moreover, if the situation in peripheral Europe calms down, as we expect it eventually will, the euro would likely strengthen against the greenback.  On the other hand, the dollar remains cheap and is likely to strengthen later this year as the domestic growth picture improves and investors start to focus on the prospect of the first Fed rate hike, which we expect sometime in the middle of next year.
Ultimately, since we expect the US economy will improve in the second half of 2011, we also expect the backdrop to become more friendly for stocks. Our bottom line view is that investors should maintain a reasonably constructive bias on risk assets, but should also be prepared to scale back exposure if evidence of economic growth acceleration does not materialize.
About Bob Doll
Bob Doll is Chief Equity Strategist for Fundamental Equities at BlackRock® a premier provider of global investment management, risk management and advisory services. Mr. Doll is also Lead Portfolio Manager of BlackRock's Large Cap Series Funds. Prior to joining the firm, Mr. Doll was President and Chief Investment Officer at Merrill Lynch Investment Managers.
Sources: BlackRock; Bank Credit Analyst. This material is not intended to be relied upon as a forecast, research or investment advice, and is not a recommendation, offer or solicitation to buy or sell any securities or to adopt any investment strategy. The opinions expressed are as of July 18, 2011, and may change as subsequent conditions vary. The information and opinions contained in this material are derived from proprietary and nonproprietary sources deemed by BlackRock to be reliable, are not necessarily all-inclusive and are not guaranteed as to accuracy. Past performance is no guarantee of future results. There is no guarantee that any forecasts made will come to pass. Reliance upon information in this material is at the sole discretion of the reader. Investment involves risks. International investing involves additional risks, including risks related to foreign currency, limited liquidity, less government regulation and the possibility of substantial volatility due to adverse political, economic or other developments. The two main risks related to fixed income investing are interest rate risk and credit risk. Typically, when interest rates rise, there is a corresponding decline in the market value of bonds. Credit risk refers to the possibility that the issuer of the bond will not be able to make principal and interest payments. Index performance is shown for illustrative purposes only. You cannot invest directly in an index.
Tags: Actuality, Bob Doll, Critical Juncture, Debt Ceiling, Debt Crisis, Disruptions, Dow Jones, Dow Jones Industrial, Dow Jones Industrial Average, Drag On, Economic Data, Financial Crises, Fiscal Restraint, Japanese Earthquake, Market Volatility, Nasdaq Composite, Oil Prices, Recovery Mode, Sovereign Debt, United States Market
Posted in Markets | Comments Off
---
Tuesday, July 12th, 2011
Now that the market's bipolar yet brief attention span has once again shifted back to Europe, the vacuum tubes have completely forgotten that last week just confirmed that the labor part of the US economy (one part of the Fed's original dual mandate, before the whole market manipulation thing became dominant) has joined housing into sliding back into near outright contraction (and the just released news that Cisco will fire 10,000 people – more on that later – will only make things much, much worse). And so the US, which up until two weeks ago was supposed to be the source of "reverse decoupling" has been quietly swept under the carpet. Yet Goldman's economics team, which in addition to being wrong about NFP forecasts, is unable to conveniently avoid discussing the US economy, has just released its latest macro report, titled, appropriately enough: "Still Disappointing."
Needless to say, Hatzius still refuses to acknowledge that his December 1 "economic renaissance" call was abysmal, and so continues to push for a 3% growth in H2, but is finally getting closer to admitting defeat: "The bottom line is that acceleration to a slightly above-trend growth pace in coming months, coupled with unchanged monetary policy through 2012, remains our modal forecast, but the risks to this view are very much tilted to the softer side. In order to hold on to the modal forecast, we will need to see a clear improvement in the indicators as well as a resolution to the debt ceiling debate that imposes fiscal restraint of not much more than the 1% of GDP that we are currently building in for next year. We should have more clarity on both of these issues by early/mid-August." Good luck Jan.
From Jan Hatzius
Still Disappointing
1. The June employment report was a disappointment all around. There are essentially four separate measures of activity in the employment report—payrolls, the workweek, hourly wages, and household employment—and all of them came in below expectations. Following the employment numbers, we released our preliminary Current Activity Indicator (CAI), which is down to 1.2% annualized in June from 1.6%-1.7% in April and May. All of the net deceleration was due to the weakness in the employment report; other indicators have looked more mixed in June, with better news in the manufacturing ISM and Chicago PMI offset by more weakness in the Philly Fed and consumer confidence figures.
2. We spent a lot of time on Friday answering questions whether the weakness in the jobs report might be due to seasonal adjustment distortions, but we don't find that story compelling. True, seasonal adjustment subtracted 59,000 more jobs from the monthly payroll gain in 2011 than in 2010. But that can be explained by the fact that the survey interval between the May and June report was 5 weeks in 2011, but only 4 weeks in 2010. And since May/June is a seasonally strong period for employment, a larger subtraction makes sense if the survey interval is longer. More generally, we have found over the years that second-guessing the government's seasonal factors does not have a high Sharpe ratio unless there is a clear and intuitive rationale for why mechanical adjustment methods might have gone astray, e.g., a structural shift in holiday shopping patterns or a change in annual auto plant retooling schedules.
3. A more straightforward explanation for the weak employment numbers is that real GDP has grown at only about a 2% pace in the first half of 2011. In an economy whose trend productivity growth rate (calculated as whole-economy real GDP per hour worked) is also about 2%, such sluggish growth really shouldn't produce rapid employment gains. So while Friday's numbers were an unpleasant surprise relative to the high-frequency labor market indicators that enter our monthly payroll models, such as the ISM employment, ADP, and jobless claims data, they were less puzzling from a bigger-picture GDP perspective.
4. So what happens next? Our baseline forecast remains that growth will pick up over the next few months, to a 3%+ pace, as the auto sector rebounds and the modest decline in commodity prices since April helps real income and consumption. We also still think that the housing market is in the process of stabilization and consumers have made significant progress in adjusting their balance sheets. Finally, financial conditions are still reasonably accommodative. Our weekly piece on Friday takes another look at financial conditions indexes and discusses two experimental alternatives to our long-standing GSFCI (see "Time to Revamp the GSFCI?" US Economics Analyst, 11.27, July 8, 2011). These experimental FCIs include not only traditional variables such as interest rates, equity prices, and the dollar, but also credit availability surveys and quantitative credit aggregates. They remain consistent with an acceleration in growth in coming quarters from the disappointing 2% pace of the first half of 2011.
Tags: Acceleration, Attention Span, Bipolar, Contraction, Crude Oil, Debt Ceiling, Decoupling, Dual Mandate, Economic Renaissance, Economics Team, Employment Report, Fiscal Restraint, Goldman, Growth Pace, H2, Hourly Wages, Household Employment, Market Manipulation, Monetary Policy, Vacuum Tubes, Workweek
Posted in Markets, Oil and Gas | Comments Off
---
Tuesday, October 26th, 2010
Brazil: Let's Try Some Old-Fashioned "Capital Control" First
October 22, 2010
With the second round of the Brazilian presidential election set for October 31st, we thought it would be a good time to focus on the country and steps the next administration can take to limit growing imbalances in the economy as well as the strength of the real. The election has gone mostly unnoticed by markets, in sharp contrast to the 2002 contest, but one need only look to the last few weeks to understand the importance of the vote.
The government has been one of the more vocal in the current 'currency-war' debate, viewing appreciation of the real as a detriment to exporters and the economy at large. Thus, in addition to using the traditional intervention method of selling reais in exchange for dollars (at a considerable loss on the yield differential), Brasilia has been experimenting with some less traditional methods. On October 4th, the IOF tax was increased from 2% to 4% on foreign investment in fixed-income securities only. The policy acts as a de facto tax on corporate issuers and simply funnels more of the foreign capital into equity markets. This had little effect on the value of the real and the impact it will have is distortionary. Just over two weeks later, that tax was increased from 4% to 6%. (Chart 1) This time, the real did see some depreciation, probably due more to concerns over policy uncertainty than actual fundamentals. The other stated goal of the IOF tax when it was first initiated was to increase the percentage of foreign direct investment relative to the potentially flighty portfolio investment. By this measure, the tax has had no visible impact. (Chart 2)

So how does this all relate to next week's election, you ask? It is our belief that Brazil has a tool at its disposal to counteract some real strength that would not need come with unnecessary distortions – fiscal restraint. The likelihood of this tool being used depends largely on the winner of next week's poll. Though the policy stances of the two candidates have not been well-flushed out, it is our view that Lula's handpicked successor, Dilma Rousseff  is much less likely to reduce spending than her opponent, José Serra. In fact, we view a Rousseff victory to mean increased future government spending. Despite recent polls showing a narrowing between the two candidates, we continue to find it very unlikely that Serra will pull off an upset on the 31st.
Government consumption accounts for a large portion of nominal GDP in Brazil and the level has been steadily rising in recent years. On a real basis, we expect government spending to increase 4% this year. While it is hard to attack a government for fiscal profligacy when we only project a general government shortfall of 2.3% this year, the deficit only tells half the story. When it is taken into consideration that government revenues increased 14.77% y-o-y at the most recent reading, the government's fiscal stance becomes decidedly expansionary, as well as pro-cyclical.
To understand the pro-cyclical nature of the spending, consider that Q2 GDP figures showed an 8.7% y-o-y expansion. (Chart 3) Unemployment has fallen dramatically, from 7.7% last September to 6.2% in September 2010. As could be inferred from the robust employment growth, private consumption is also up strongly this year. This is all a way of saying that government stimulus is no longer necessary. We acknowledge that the country is still in need of considerable social welfare programs to address rampant poverty; however, we believe in the long-term that achieving lasting poverty reduction will be best achieved through macroeconomic stability.
With all else equal, including no changes from the central bank, a reduction in government expenditure should reduce the value of real by slowing down aggregate demand. Admittedly, it is difficult to quantify what the actual nominal impact on the exchange rate of a spending cut would be. However, why not cut unnecessary spending when it will help in the 'currency war,' improve confidence in a historically spendthrift government, and reduce the likelihood of an overheated economy? Seems like a win-win, and then some, but a win-win that becomes less likely with a Rousseff win.
The opinions expressed herein are those of the author and do not necessarily represent the views of The Northern Trust Company. The Northern Trust Company does not warrant the accuracy or completeness of information contained herein, such information is subject to change and is not intended to influence your investment decisions.
Copyright (c) Northern Trust
Tags: Brazil, Corporate Issuers, Currency War, De Facto Tax, Depreciation, Detriment, Distortions, Fiscal Restraint, Fixed Income, Foreign Direct Investment, Foreign Investment, Funnels, Income Securities, Northern Trust, October 31st, Policy Uncertainty, Portfolio Investment, Presidential Election, Reais, Thies, Visible Impact
Posted in Brazil, Markets | Comments Off
---
Tuesday, June 29th, 2010
This article is a guest contribution by David Rosenberg, Gluskin Sheff.
Much of the pledges made are standard fare. The key takeaway is the acknowledgment of fiscal restraint, which will be the dominant macro theme for at least the next three years. This confab was in stark contrast to the pro-growth stimulus theme of a year ago. No mention of currencies in the aftermath of the Chinese announcement to revalue; at least moderately.
All in, the stress on fiscal consolidation implies the need for policy rates to remain at ultra-low levels for a prolonged period of time. This in turn limits the chance of any sustained rise in government bond yields.
In terms of any goals established, there is an objective to shave fiscal deficits in half by 2013, and to stabilize debt-to-GDP ratios with a 2016 deadline. But specific timelines are at the discretion of each government. Ditto on the issue of bank taxes and global financial regulations.
"THE THIRD DEPRESSION"
That is the title of today's spirited column by Paul Krugman in the NYT's editorial section. His arguments can be debated as we are sure the entire Austrian school (along with Robert Barro) would take him to task on the efficacy of even more government intrusion at this point. However, Krugman's view on what this cycle is all about is right on the mark: a deflationary depression. In our view, the best medicine from governments is to prevent credit bubbles from occurring in the first place – it's not as if the U.S. didn't have warning signs once Fannie and Freddie morphed into de facto hedge funds. In any event, here are some snippets from the Krugman piece that the perma-bulls should consider (especially with the consensus still north of $96 on 2011 EPS projections):
"Recessions are common; depressions are rare. As far as I can tell, there were only two eras in economic history that were widely described as "depressions" at the time: the years of deflation and instability that followed the Panic of 1873 and the years of mass unemployment that followed the financial crisis of 1929-31."
"We are now, I fear, in the early stages of a third depression … primarily by a failure of policy."
"There is no evidence that short-run fiscal austerity in the face of a depressed economy reassures investors. On the contrary: Greece has agreed to harsh austerity, only to find its risk spreads growing ever wider; Ireland has imposed savage cuts in public spending, only to be treated by the markets as a worse risk than Spain, which has been far more reluctant to take the hard-liners' medicine."
"The Fed seems aware of the deflationary risks — but what it proposes to do about these risks is, well, nothing. The Obama administration understands the dangers of premature fiscal austerity — but because Republicans and conservative Democrats in Congress won't authorize additional aid to state governments, that austerity is coming anyway, in the form of budget cuts at the state and local levels."
"In the face of this grim picture, you might have expected policy makers to realize that they haven't yet done enough to promote recovery. But no: over the last few months there has been a stunning resurgence of hard-money and balanced-budget orthodoxy."
"… both the United States and Europe are well on their way toward Japan-style deflationary traps."
As we said before, this is a powerful indictment against the current policy stance. But many other entities do not share Mr. Krugman's view, or that more government intervention will do much good. The BIS (Bank for International Settlements) just published a report that came to different policy conclusions (cited in today's FT):
"A programme of fiscal consolidation – cutting deficits by several percentage points of GDP over a number of years – would offer significant benefits of low and stable long-term interest rates, a less fragile financial system and, ultimately, better prospects for investment and long-term growth.
Tags: Austrian School, Best Medicine, Bond Yields, BRIC, BRICs, Canadian Market, Confab, David Rosenberg, Deflationary Depression, Economic History, Editorial Section, Fiscal Consolidation, Fiscal Deficits, Fiscal Restraint, G20, Government Bond, Government Intrusion, Nyt, Paul Krugman, Prolonged Period, Recessions, Robert Barro, Warning Signs
Posted in Bonds, Canadian Market, Emerging Markets, Markets, US Stocks | Comments Off
---
Saturday, June 19th, 2010
The Economy and Bond Market Diary (June 21, 2010)


Treasury bond yields were little changed again this week, with most issues seeing slight yield decreases. Even with a fair amount of economic data released this week, it still appears that the market is more focused on global macro issues.
One area of particular concern for the economy is the employment situation. U.S. initial jobless claims showed steady improvement through most of 2009, but this positive momentum has recently stalled out. Unless the situation improves soon, this implies a tough road for job growth and other fundamental improvement for the economy.
Strengths
Inflation data remains constructive as both PPI and CPI fell modestly in May. With low inflation likely at least through the end of the year, the Federal Reserve has no pressure to raise interest rates.
Industrial production rose 1.2 percent in May and climbed 7.6 percent on a year-over-year basis, a new cycle high.
The Conference Board's Leading Index rose 0.4 percent in May, returning to growth after being unchanged in April.
Weaknesses
Initial jobless claims are a big concern and need to improve soon to indicate the recovery remains intact.
Housing starts fell 10 percent in May after the expiration of the home buyer tax credit. Single-family housing starts fell the most since 1991, dropping more than 17 percent.
Global austerity measures are in vogue, with fiscal restraint and higher taxes a likely drag on global growth.
Opportunities
Inflation is unlikely to be a problem for some time and this gives central bankers and other policymakers around the world room for expansive policies.
Threats
The possibility of austerity measures going too far and significantly diminishing economic growth is a real risk.
Tags: Austerity Measures, Bond Market, CPI, Drag On, Economic Data, Employment Situation, Fiscal Restraint, Fundamental Improvement, Global Growth, Global Macro, Growth Opportunities, Housing Starts, Inflation Data, Initial Jobless Claims, Macro Issues, Market Diary, Policymakers, Ppi, Steady Improvement, Treasury Bond Yields
Posted in Bonds, Markets | Comments Off
---
Wise Words
Be wiser than other people if you can, but do not tell them so. — Earl Chesterfield

Advertisement


Advertisement




Adam Hewison's Technical Daily 1 p.m. Update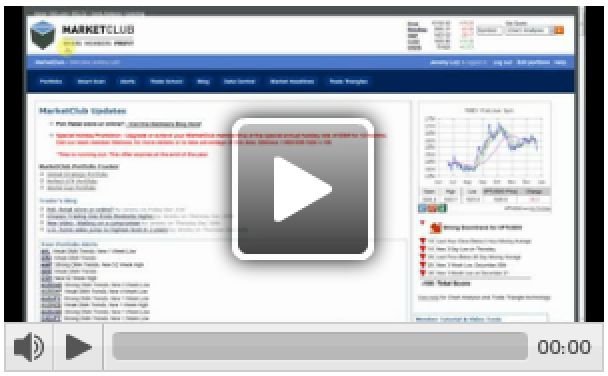 Advertisement
AdvisorAnalyst.com Links
BCA Research
Podcast: WSJ What's News Twice Daily

Updated Twice Daily - Click to Listen
Stay on top of the latest headlines from the Wall Street Journal Online.
WSJ What's News Late Edition, May 17, 2013
by The Wall Street Journal
17 May 2013 at 10:54pm
Stocks rally on strong consumer sentiment report. DirecTV interested in Hulu.div class="feedflare" a href="http://feeds.wsjonline.com/~ff/wsj/podcast_wall_street_journal_whats_news?a=hwopUiVIFms:LXZjemwLtEA:yIl2AUoC8...
Jeffrey Saut
Daily Audio Comment
Raymond James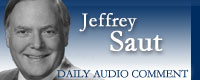 Listen to the recording with one of the media players below:

QuickTime Play
Windows Media Play
Jeff Saut's Daily Audio Comment is recorded every weekday, except Wednesday, at 9 a.m. ET. It is made available to the public on this Web page at approximately 1 p.m. ET.
Meta