Posts Tagged 'Disruptions'
Tuesday, April 17th, 2012

by Charles Lieberman, Advisors Capital Management
April 16, 2012
Oil prices have given a bit of ground recently, as rising inventories suggest that any possible supply disruptions may be more limited in scope than had been feared. The Saudis have increased supply, even as Libya and Iraq increase production, offsetting reduced supplies of Iranian oil and increased stockpiling by China. It is a bit soon to be confident that oil supplies will be adequate should a conflict erupt with Iran, but the evidence is less one-sided now. So, gasoline prices have retreated, reducing the drain on household income.
Higher oil prices deplete consumer spending power, so the recent retreat in oil prices is very welcome, even if it is modest so far. Users, notably the Chinese, have been adding to demand to grow strategic stockpiles, which has helped push up prices. The underlying concern is that a conflict will disrupt supplies coming out of the Persian Gulf, driving prices considerably higher. However, oil production has also increased to meet this demand, notably from Libya and Iraq, as their oil production gradually reverts to normal, and by the Saudis, who are increasing production to counteract the loss of Iranian supply. In March, global supplies increased about 1.2 million barrels per day, a solid advance. Should this stockpiling continue, it would relieve much of the anxiety over the possible loss of Iranian oil.
Europe's planned oil embargo of Iranian crude is scheduled to begin July 1, but numerous countries have already begun to scale back purchases, if only because financial links are being turned off, so it has become quite difficult for nations to pay for any oil. Iranian oil exports are clearly falling, making the March increase in global inventories all the more impressive. A few more months of additions to global supplies would likely lead to a meaningful decline in prices.
Last year, a rise in oil prices was one of the key factors that helped slow growth, since it serves as a draw against household spendable income. The rise so far this year is fairly modest, yet investors are concerned that a repeat performance is possible. Few would dispute that higher inventories that push down prices would be rather welcome.
Tags: Additions, Anxiety, Capital Management, Consumer Spending, Decline, Disruptions, Gasoline Prices, Household Income, Inventories, Iranian Oil Exports, July 1, Libya, Lieberman, Oil Embargo, Oil Prices, Oil Production, Oil Supplies, Persian Gulf, Saudis, Spending Power, Stockpiles
Posted in Markets | Comments Off
---
Friday, August 12th, 2011
A flurry of weak economic news lately is weighing heavily on copper's price. Recently, the red metal dipped to its lowest since July 25 after a release of weak global manufacturing numbers and concern over global growth.
But demand is only part of the equation for the metal widely used in manufacturing and construction. Macquarie Research says current copper supply shortages are a main reason we could see higher copper prices in the near future.
Like gold, oil and other commodities, copper mine supply growth has made little headway recently. Since 2004, only around 1.45 million tons of new supply have been brought online.
This is the same old story for copper production. In 2001, the top 50 probable copper mine projects totaled more than 7 million tons of new production. By 2007, only 1.3 million tons—less than 20 percent—were either operational or under construction, data from Merrill Lynch and Xstrata shows.
With weather delays, poor deposit grades, worker strikes and mill problems, Macquarie forecasted at the start of 2011 that roughly 700,000 tons of copper mine production could be lost to disruptions. Only halfway through 2011, more than 75 percent of that allotment is already accounted for. Much of the supply disruption has come from Chile, the world's largest copper producer.
Weather reports out of South America indicate that Chile is experiencing the "wettest winter in decades for Chile's arid northern desert." In July, a single stretch of storms dropped four year's worth of rain on the historically dry Antofagasta region, according to the Associated Press. This especially harsh winter has forced more than 12 copper mines to slow or halt operations.
Furthermore, a prolonged strike at Chile's Escondido mine continues to affect copper supply. Workers at the mine have been striking for nearly two weeks, seeking higher wages and an $11,000 annual bonus. The mine accounts for 7 percent of the world's annual copper output. It's estimated the closure has eliminated nearly 36,000 tons of copper from the global marketplace, says the Dow Jones Newswires. Reuters reported progress has been made in labor discussions, raising expectations that workers will soon head back to work.
Macquarie says 2 percent year-over-year supply growth in 2011 is "optimistic." We believe delays and disappointments for copper production increases will continue to constrain supply. This could keep copper prices at relatively high levels despite a weaker-than-expected global economy.
All opinions expressed and data provided are subject to change without notice. Some of these opinions may not be appropriate to every investor.
None of U.S. Global Investors Funds held any of the securities mentioned in this article as of 06/30/11.
Tags: Allotment, Commodities, Construction Data, Copper Mine, Copper Mines, Copper Prices, Copper Producer, Copper Production, Disruptions, Economic News, Global Growth, Harsh Winter, Headway, Macquarie, Merrill Lynch, Northern Desert, Supply Disruption, Supply Shortages, Weather Delays, Wettest Winter, Xstrata
Posted in Commodities, Markets | Comments Off
---
Thursday, August 11th, 2011
By Tom Bradley
What are the stock market declines telling us (other than we're temporarily poorer)? Are they signaling the end of the world as we know it or, as a veteran value manager suggested to me yesterday, are we entering "opportunity-laden times?"
In my view, it's both. The state of the world's finances is such that we have to be prepared for slower economic growth and more frequent disruptions to markets. The outlook has gotten worse. But as Larry "I've been through the end of the world a number of times" Lunn, Chairman of Connor, Clark & Lunn, points out in his latest outlook, the gap between earnings yields (the flipside of a stock's price/earnings ratio) and bond yields is as high as he's ever seen it (9% – 2% = 7%). Translation: stock prices are factoring in most or all of the bad economic news and valuations are attractive.
In response to recent developments, we're revising our recommendation to clients. Up until now, we've been advising caution, but with further advances in bond prices and a significant retrenchment in stocks, it's time to make some moves (see the Grip).
The specifics of our view are outlined below. They're written from the perspective of a balanced client who has been following our asset mix recommendations, but they apply to all investors.
What now?
Bonds are even more overvalued now. The push to safety has driven down yields to unsustainable levels.
Action:
Fund manager: CC&L is making adjustments in the Income Fund. In the short to medium term, they're getting more cautious on interest rates by shortening the duration (sensitivity to interest rate changes) of the bonds. This will help defend the fund from a rise in interest rates.
Clients: You should consider moving more out of bonds. This can be done by switching some money out of the Income Fund or selling another fixed income investment.
Equity valuations are getting attractive, even if the economic outlook has worsened. It's time to do some buying. The market is unpredictable and volatile, but one thing we do know is that if we buy securities at cheap prices when investor sentiment is flashing FEAR, we will make money in the medium term.
Action:
Equity fund managers: In light of the market volatility and changes in relative valuation, it's likely our managers will be making changes. We'll provide updates in the near future.
Clients: We recommend you add to stocks. This would be the first step of a multi-step process (2 or more) because nobody knows when the market is going to bottom. Buying in stages makes economic sense and is more tolerable psychologically (buying now is hard to do). Your purchases can be funded from the bond proceeds and/or by deploying some of the cash on hand. In the case of the Steadyhand equity funds, we don't have a strong bias to one fund over another, as they've all been hit by the market and all own well-capitalized, sustainable businesses.
It's still a good time to have some cash on the sidelines. The economic fundamentals are poor, political leadership is pathetic, we're operating without a safety net (i.e. there's little room for increased government spending or lower interest rates) and we don't know when the investor sentiment (panic) will improve. There are some positives emerging – share buybacks, lower energy prices, more balanced inventories, improved equity valuations – but we still believe it's advisable to hold some cash in reserve (5-10% of your portfolio).
As I noted in Part I, long-term investors who are holding cash far in excess of this level should be more proactive in putting it to work. To repeat what I said last week, "You have a long way to go to be fully invested and this is what you've been waiting for. GET STARTED!"
To summarize
We recommend you (1) assess your total portfolio from the perspective of your strategic asset mix (SAM), (2) let the Steadyhand fund managers do their thing, (3) hold 5-10% in cash and short-term investments, (4) own a less-than-normal weighting in bonds, (5) be neutral to slightly overweighted in stocks and (6) don't hesitate to call us (1-888-888-3147) to discuss the specifics of your portfolio.
To illustrate our recommendations, consider a 50/50 client who has modeled her portfolio after our hypothetical Balanced Income Portfolio. Her strategic asset mix (SAM) is 50% stocks, 50% bonds and 0% cash. Her current mix (before the above-mentioned recommendations) would be 5-10% cash, 40-45% bonds and 45-50% stocks. Our recommendation for her now would be to continue to hold 5-10% cash, reduce her bond weighting to 35-40%, and increase her equity weighting to 50-55%.
The steps recommended may be the first of many. We don't know how the markets will play out from here. (Repeat: We don't know what the markets are going to do in the short term). We do know, however, that bonds will provide a modest return going forward based on current yields. We also know that stock valuations are attractive again (the S&P 500 is trading at 11-12 times earnings, which is well below the long-term average of 14-16). Further, investor sentiment has swung decisively to the FEAR side of the behavioral spectrum, which means it's time to pay special heed to Warren Buffett's words:
"We simply attempt to be fearful when others are greedy and to be greedy only when others are fearful."
Safety is now expensive and risk is on sale.
Tags: Asset Mix, Bond Prices, Bond Yields, Connor Clark, Disruptions, Earnings Yields, Economic News, Economic Outlook, Fixed Income Investment, Flipside, Gap, Interest Rate Changes, Medium Term, Outlook, Price Earnings Ratio, Recent Developments, Retrenchment, Stock Market, Stock Prices, Tom Bradley, Valuations
Posted in ETFs, Markets, Outlook | Comments Off
---
Sunday, August 7th, 2011
Emerging Markets Cheat Sheet (August 8, 2011)
Strengths
South Korea's exports in July rose to a record high $51.4 billion, representing 27.3 percent year-over-year growth, much stronger than market consensus 17.1 percent and faster than June's 13.6 percent, thanks to robust shipments of vessels, steel, petrochemicals and auto parts.
Indonesia's consumer confidence accelerated to 111.8 in July from 109 in June, led by encouraging stock market performance, moderating inflation and buoyant economic growth. GDP growth remained solid at 6.5 percent year-over-year in the second quarter, unchanged from the first quarter, due to sustained momentum in consumer spending and government expenditure.
Malaysia's June export growth registered higher than expected, up 8.6 percent from a year earlier, driven by gradual recovery of global supply chain disruptions in the wake of Japan's March earthquake and rising Asian demand for commodities.
The Bloomberg chart below shows that benchmark equity indexes have retreated this year in developing nations including Brazil and China where a majority of people are satisfied with their country's direction, while stocks advanced in Russia and Indonesia, where most respondents said they were dissatisfied. The divergence between share prices and happiness shows investors are concerned that the fastest-expanding economies have overheated, making them vulnerable to a drop in growth as central banks raise interest rates, according to Renaissance Asset Managers. While economic growth in Indonesia is slower than in China and India, inflation in Indonesia fell for six straight months through July and the central bank lifted borrowing costs only once this year. Russia's central bank raised its refinancing rate twice in 2011 as the economy expanded at less than half the pace of China.
Copa, a Panama-based airline serving Central and South America, reported solid second-quarter results thanks to a higher load factor (up 3.2 percent to 76.3 percent) and increased capacity that included opening of four new destinations. In addition, its operating margin improved to 17.6 percent from 14.4 percent, despite a 38 percent rise in fuel cost. The company revised upwards guidance for the remainder of the year.
ASUR reported a 5.9 percent increase in airport traffic in July driven by domestic and international travelers, up 8.5 percent and 3.6 percent year-over-year, respectively.
Bancolombia's second-quarter results came in with net income up 32 percent year-over-year.
Weaknesses
China's official manufacturing Purchasing Managers Index (PMI), dominated by state owned companies, continued to slow to a 28-month low of 50.7 in July from 50.9 in June, presaging a slowdown in industrial activity. The earlier-released HSBC flash PMI, comprising mostly smaller enterprises, suggested even weaker conditions in the private sector.
The Indian Prime Minister's Economic Advisory Council revised its GDP forecast downward to 8.2 percent from 9 percent for the current fiscal year. India's central bank raised the benchmark interest rate by 50 basis points to 7 percent in the previous week.
Hong Kong's number of housing transactions declined 60 percent year-over-year in July with the value of transactions down 39 percent, the lowest since April 2009, caused by rising mortgage rates and higher down payments required by its government to curb speculative purchases.
The Hungarian stock exchange lost the most during the week, as exports slumped in June and industrial-output growth fell to its lowest level since December 2009.
Itau Unibanco reported second-quarter results that came in around 2 percent below estimates, mainly due to lower treasury gains. Most Brazilian banks have been under pressure this year due to purported overleverage by retail consumers.
Brazil's Industrial Production in June declined 1.6 percent year-over-year mainly due to weakness in the textile and footwear segments. In order to alleviate pressure on the industry, which has been affected by appreciation of the Brazilian currency, the government is considering tax breaks for the next two years.
Opportunities
According to the 2011 Blue Book of World Luxury Association, China's total domestic luxury retail sales had reached $10.7 billion by the end of March, or 27.5 percent of world's total. China has become the second-largest luxury consumer globally after Japan and is estimated to surpass Japan by 2012 as luxury demand migrates to tier 2 and tier 3 cities. Growing awareness of premium brands and attention to quality of life among aspiring Chinese consumers should benefit local jewelers and department stores.
Russian inflation slowed in July as prices for fresh fruits and vegetables dropped by 9.2 percent from the previous month, easing margin pressure for food retailers. Food price inflation may slow further in the second half thanks to a favorable harvest and stabilizing food prices globally.
Liverpool, the Mexican department chain, will enter the local equity index effective September 1, which should generate increased interest among investors for the Mexican consumer theme.
At a time of increased volatility in the markets, it may well be that traditional utilities will provide refuge for investors. In Brazil, the worst-performing emerging market year to date (down 25 percent), most electric utilities are in the positive territory. They include AES Tiete (up 2 percent), CPFL (up 7 percent) and CEMIG (up 13 percent), mainly thanks to healthy dividend yields in the sector that ranges from 7-10 percent.
Threats
Unilateral intervention by the Japanese government in its currency market caused the Japanese yen to weaken against the U.S. dollar significantly on Thursday. A weaker Japanese yen would make Korean exporters less competitive compared with Japanese exporters. Considering the fact that Korea has been a major beneficiary in the wake of the Japanese earthquake in March, investors may have started to take profits in exporters in Korea in anticipation of a potential comeback of Japanese activity.
Turkey's Central Bank unexpectedly cut key policy rate by 50 basis points, to "reduce the risk of a domestic recession that may be caused by the heightened problems in the global economy." It came as a surprise to economists who expected a rate hike to cool off domestic demand.
A protracted disruption in the equity markets worldwide, partly a result of lower economic growth, will cloud sentiment for most emerging markets, particularly those tied to commodities.
Tags: Asset Managers, Brazil, Central Banks, Chart Below Shows, Commodities, Consumer Confidence, Consumer Spending, Developing Nations, Disruptions, Divergence, Emerging Markets, Equity Indexes, GDP Growth, Global Supply Chain, Government Expenditure, India, Market Consensus, Petrochemicals, S Central, Serving Central, Share Prices, South Korea, Stock Market Performance
Posted in Brazil, Commodities, India, Markets | Comments Off
---
Friday, July 22nd, 2011
This post is a guest contribution by Arthur Carvalho of Morgan Stanley.
When Brazil's central bank meets this week, there is little doubt that the authorities will hike interest rates once again. We expect a 25bp hike to bring the Selic rate to 12.5% – a view held unanimously by central bank watchers. But in contrast with most Brazil watchers, we believe that this week's move could be the central bank's last move for the year. We interpret recent comments by the central bank as suggesting that it will end the rate-hiking cycle by August and possibly as early as this week. And given the growing uncertainty in the global environment, it would be easy to imagine a decision at the end of August indicating that it is time to hold off on additional rate hikes even if such a decision is not clearly telegraphed at the July meeting.
Our forecast of the central bank's likely path – one more rate hike in July to 12.5% and then on hold through next year – is not set in stone. We have held for nearly a year now that the hiking cycle would end at 12.5% and do not see enough reason to adjust our forecast. If we had held, as many now do, a hiking cycle ending at 12.75% we would probably not adjust our forecast either: there is simply not enough evidence to date to define with greater certainty if the central bank's overnight interest rate target is set to reach 12.5% or 12.75%. But what does seem clear is that the central bank is approaching the end of the hiking cycle: that can be seen in the central bank's diagnosis of inflation, its assessment of its action's success and its understanding of the usual policy lags.
The View from the Central Bank
Look at the central bank's diagnosis of inflation: inflation is largely a supply shock that erupted in the last months of 2010 in international commodity markets, combined with supply disruptions in a few localized domestic markets (most prominently beef) and compounded by weather-related shocks at the beginning of 2011. Did robust demand play a role in adding to inflationary pressures? Most certainly, and the central bank clearly recognizes that. But at the core, the origin of the uptick in inflation at the beginning of the year was a string of supply problems.
Now look at the central bank's assessment of the success of its actions: inflation has plummeted after averaging 0.73%M during the first five months of the year. Indeed, the central bank's models are forecasting monthly inflation at half that pace in the last seven months of the year. Certainly, the drop-off at mid-year is in part due to seasonal factors and there will likely be a gradual uptick towards the end of the year as seasonality works in the other direction. But inflation is on a path that the central bank believes is consistent with a return towards the 4.5% target. Of course, the return to a 4.5% path does not mean that inflation is set to reach 4.5% this year – the central bank's own modeling puts inflation at 5.8% for end-2011. And the central bank seems to have contemplated that the August inflation reading, if measured on a year-on-year basis, is likely to show a peaking of the annual readings near 7% (above the 6.5% upper limit of its inflation band).
Finally, look at the central bank's understanding of the usual policy lags: it is not likely to be until September or 4Q11 that the 'full force' of its actions are felt. While it is possible that the central bank keeps hiking throughout the remainder of the year, we believe the much more likely outcome is that the central bank decides to stop and argue that it is time to wait and assess the full impact of its actions. Monetary and macroprudential policies work with a lag, and the central bank believes that the six to nine-month lag remains in place.
Service Pressures
We remain concerned about Brazil's inflation picture. On the one hand, we agree with the central bank's emphasis on the role that supply disruptions played in the inflation scare at the end of last year and the beginning of 2011. We argued then that inflation was being misdiagnosed: Brazil had an inflation problem, just not the one that most analysts were focusing on. We argued that the uptick was concentrated in a handful of food items and that the risk of inflation spiraling ever higher was being overplayed by many. But our concern then is our same concern now: the rapid growth in domestic demand has pressured services or non-tradeable prices during the past two years. With unemployment running at record lows, an overheated labor market is producing pressure in wage inflation and service prices. Is inflation likely to spiral ever higher? We don't think so. Is it consistent with a return to 4.5% inflation? We doubt it.
We believe that Brazil's inflation problem is the outgrowth of the Growth Mismatch (robust demand facing sluggish supply) and the policy response to date. While the central bank has hiked interest rates by 150bp this year (and we expect total hikes this year of 175bp after this week's meeting) and implemented macroprudential measures, we are concerned that much more needs to be done on Brazil's fiscal and quasi-fiscal fronts. With demand still growing much more rapidly than potential and easily outstripping supply, Brazil needed to engage in counter-cyclical fiscal policy in 2010. The efforts to rein in spending announced this February are a valuable step, but as long as Brazil is set to run a significant overall budget deficit, we worry that not enough is being done.
Can the Growth Mismatch Self-Correct?
For a year now, we've been arguing that a multi-decade strong exchange rate is simultaneously boosting consumer demand while damaging local production (the Growth Mismatch). Even as demand has remained robust, industrial production has stalled out during the past year. Output in May – the latest month for which we have data – was just 1.0% above the peak set in April 2010. During that same period, retail sales were up 8.2% in real terms. And the impact on the broadest measure of activity – GDP – is also being seen. May's GDP proxy released this past week was up only 0.17%M, the second-weakest sequential reading in the past year. Shouldn't the damage to Brazil's productive plant begin to feed through to hiring decisions and wages? We believe it is, but are not sure if it will be enough to tame inflation.
Let's look at the recent signs of softening in labor markets. Although formal job creation was still a relatively healthy 150,000 seasonally adjusted in May, it is not nearly as strong as the 190,000 generated at the beginning of the year or the average of 185,000 during 2010. And real wage growth also appears to be slipping. Real wages rose on average 5.4% in 2H10 and 4.3% in the first three months of the year before slowing to 4% in May. And while an uptick in inflation at the beginning of the year explains part of what has been happening to real wages, it doesn't explain the full picture. Nominal wages are also slowing despite the powerful forces of indexation still present in the Brazilian economy. What's behind all of this?
Domestic-focused enterprises have largely stopped providing positive real wage increases in recent months. Instead, the bulk of the high real wage settlements within the industrial base appear to be coming from commodity-related, large exporters. A growing wedge is being formed within Brazil's industrial sector between commodity-related enterprises and more domestic-focused companies – that wedge is yet another manifestation of the Growth Mismatch. A strong currency is hurting domestic producers as imports are increasingly replacing local production.
At first glance, our findings that exporters are doing well might seem surprising to some. After all, if we argue that the strong currency has been a major factor harming Brazil's industrial base, why then are exporters still able to pass on high real wages? We suspect that exporters are still in relatively good shape because strong export prices have helped to offset the damage from a stronger exchange rate. In contrast, domestic-focused, non-commodity-related industries are most likely being hit by the strong currency that has attracted import competition.
The damage to Brazil's domestic-focused producers is reason for concern. We estimate that domestic-focused sectors make up for nearly 40% of Brazil's manufacturing sector and manufacturing in turn makes up nearly one-fifth of all formal employment. But is this weakness among domestic-focused manufacturers enough to begin to work through demand channels throughout the economy? We are not sure.
The problem is that Brazil's largest sector, services, appears to be gaining new entrants from the more troubled manufacturing sector. Broad services represent roughly half of formal employment, but have begun to gain share during the past year just as industry has begun to suffer. Unlike merchandise markets where strong demand can be met in part by growing imports, the most likely response in services to strong demand is simply higher prices and hence higher wage pressures.
While the service wage picture is mixed – we are seeing significant pressure in education services, domestic help, civil construction and 'other services', but not in financial or retail wages – the best-performing sectors account for almost 50% of GDP. And that likely explains why we are still seeing strong real wage growth.
If, as we expect, industrial output remains sluggish in Brazil, we would expect to see continued weakness in those sectors hit by growing imports. But it is not clear that this will self-correct and significantly reduce the Growth Mismatch as long as services remains robust and a benign external environment allows Brazil's largest exporters to benefit from strong commodity prices. Despite our global team's recognition that the risks to the pace of the global recovery are rising, it is not clear that the global outlook will produce enough of a slowdown to cause a large enough correction in commodity prices to reduce increasingly sticky wage pressures in certain high-profile sectors in Brazil.
Bottom Line
The central bank appears to be preparing to end its hiking cycle. Whether it is one more hike (our view) or two more hikes (the view of many), the end may leave some puzzled. The good news is that the risk feared by many at the beginning of the year of inflation spiraling ever higher is highly unlikely. The bad news is that we expect inflation to be persistent for longer.
Brazil is facing a powerful wealth shock in the form of the strongest terms of trade in decades, which in turn is producing the strongest currency in decades. Unless the global economy turns down suddenly, we expect the strong currency to continue to have a powerful impact on consumer purchasing power. And this means that while so much of the focus has been on what Brazil's central bank will do next and how far it will move, the real challenge for Brazil is for the central bank to be joined by a much more concerted counter-cyclical fiscal policy. Brazil may be facing the challenge today from a Growth Mismatch, but structurally it continues to face a policy mismatch.
Source: Arthur Carvalho,  Morgan Stanley, July 20, 2011.
Tags: Approaching The End, Brazil, Carvalho, Diagnosis, Disruptions, Domestic Markets, Global Environment, inflation, Interest Rate, interest rates, International Commodity Markets, Last Move, Morgan Stanley, Rate Hike, Rate Hikes, Rate Target, S Central, Set In Stone, Shocks, Supply Shock, Uncertainty
Posted in Brazil, Markets | 1 Comment »
---
Tuesday, July 19th, 2011
by Bob Doll, Chief Equity Strategist, Fundamental Equities, BlackRock
Markets have been highly volatile over the past several months and following a couple of weeks of gains, stocks fell again last week with the Dow Jones Industrial Average falling 1.4% to 12,480, the S&P 500 Index declining 2.1% to 1,316 and the Nasdaq Composite sliding 2.5% to 2,790.
In addition to heightened levels of unease over the sovereign debt crisis in Europe and escalating noise over the debt ceiling in the United States, market volatility has been driven by uneven economic data. While we remain convinced that the economy is in a recovery mode, it is important to remember that recoveries that occur in the aftermath of financial crises tend to be bumpy and slow and the current recovery is no exception.
If we were in the midst of a "normal" recovery, real US gross domestic product growth should have averaged around 6% over the last two years given the depth of the recession. In actuality, it has averaged less than half of that. The most recent data suggests that the first half of 2011 will have expanded at a less-than-2% pace. This puts the United States at a critical juncture. Since 1960, every time year-over-year growth has fallen below 2%, the United States has entered into a recession.
Despite the flurry of weak economic data, however, we do not believe a recession is likely, and believe that the foundation for recovery remains in place. There are, in fact, a number of signs that provide reasons for optimism. Gasoline and oil prices have fallen from their highs earlier the year, the disruptions from the Japanese earthquake are fading, deleveraging trends are slowing, overall demand levels remain decent, the labor market is slowly recovering and despite the rhetoric over deficit issues, fiscal restraint is unlikely to pose a significant drag on growth.
Although it is not our baseline view, the possibility that growth will falter in the second half of the year is a risk.  This raises the question of what policymakers would do if growth continues to disappoint.  The first (and possibly only) line of defense would be for the Federal Reserve to launch another quantitative easing program. Such an outcome, however, is extremely unlikely. The Fed has downshifted its growth expectations, but not to the point that it has signaled the need for further action. Additionally, with core inflation creeping higher, the central bank is more attuned to inflation risks than it was before.
If our cautiously optimistic view is correct, we should start seeing some clearer evidence that growth is improving over the coming months. In particular, investors should be on the lookout for improved manufacturing data, declines in unemployment claims, increases in hours worked, continued positive corporate earnings results and a further pickup in bank lending. We are expecting to see all of these trends, which would help the economy regain some footing.
Outside of US economic growth trends, a number of other factors bear close watching by investors. As we have seen in recent weeks, the sovereign debt crisis in peripheral Europe clearly requires careful attention.  Any material increase in bank funding costs, especially in core Europe, would be a serious source of concern since it would suggest that the firewall policymakers have tried to put up around the weaker European members is not holding. Additionally, while we expect to see a resolution regarding the US debt ceiling issue, the uncertainty caused by the debate has the potential to further disrupt markets. The future direction of the dollar is also unclear. On the one hand, relatively easy monetary policy in the United States and uncertainty about the domestic growth picture are both dollar-negative.  Moreover, if the situation in peripheral Europe calms down, as we expect it eventually will, the euro would likely strengthen against the greenback.  On the other hand, the dollar remains cheap and is likely to strengthen later this year as the domestic growth picture improves and investors start to focus on the prospect of the first Fed rate hike, which we expect sometime in the middle of next year.
Ultimately, since we expect the US economy will improve in the second half of 2011, we also expect the backdrop to become more friendly for stocks. Our bottom line view is that investors should maintain a reasonably constructive bias on risk assets, but should also be prepared to scale back exposure if evidence of economic growth acceleration does not materialize.
About Bob Doll
Bob Doll is Chief Equity Strategist for Fundamental Equities at BlackRock® a premier provider of global investment management, risk management and advisory services. Mr. Doll is also Lead Portfolio Manager of BlackRock's Large Cap Series Funds. Prior to joining the firm, Mr. Doll was President and Chief Investment Officer at Merrill Lynch Investment Managers.
Sources: BlackRock; Bank Credit Analyst. This material is not intended to be relied upon as a forecast, research or investment advice, and is not a recommendation, offer or solicitation to buy or sell any securities or to adopt any investment strategy. The opinions expressed are as of July 18, 2011, and may change as subsequent conditions vary. The information and opinions contained in this material are derived from proprietary and nonproprietary sources deemed by BlackRock to be reliable, are not necessarily all-inclusive and are not guaranteed as to accuracy. Past performance is no guarantee of future results. There is no guarantee that any forecasts made will come to pass. Reliance upon information in this material is at the sole discretion of the reader. Investment involves risks. International investing involves additional risks, including risks related to foreign currency, limited liquidity, less government regulation and the possibility of substantial volatility due to adverse political, economic or other developments. The two main risks related to fixed income investing are interest rate risk and credit risk. Typically, when interest rates rise, there is a corresponding decline in the market value of bonds. Credit risk refers to the possibility that the issuer of the bond will not be able to make principal and interest payments. Index performance is shown for illustrative purposes only. You cannot invest directly in an index.
Tags: Actuality, Bob Doll, Critical Juncture, Debt Ceiling, Debt Crisis, Disruptions, Dow Jones, Dow Jones Industrial, Dow Jones Industrial Average, Drag On, Economic Data, Financial Crises, Fiscal Restraint, Japanese Earthquake, Market Volatility, Nasdaq Composite, Oil Prices, Recovery Mode, Sovereign Debt, United States Market
Posted in Markets | Comments Off
---
Tuesday, July 19th, 2011
"Worried"
July 18, 2011
by Jeffrey Saut, Chief Investment Strategist, Raymond James
In last Monday's missive I wrote, "So, my sense is that the S&P 500 (SPX/1316.14) will spend a few sessions oscillating between 1320 and 1350 until the equity markets' internal energy is rebuilt for a move higher." Obviously, that view fell apart on the same day when the SPX closed below 1320 last Monday. Subsequently, there have been three attempts to recapture the 1320 level, all to no avail; that worries me. This year the 1320 level has proven to be an important "attractor/repellor" level. One can see that with a quick perusal of the charts. Accordingly, last week's stock market action was not encouraging, at least not to me. It's not that I have given up on the idea the economic backdrop is about to improve despite last Friday's disappointing sentiment figures, I haven't. Indeed, I think a lot of things are geared to go right once the debt ceiling crisis is resolved, which I can't imagine will not happen. To be sure, the Japanese supply side disruptions are abating, as witnessed by last week's numbers. Then too, crude oil prices have declined from~$115/bbl. to ~$97 as the world's "mean men" seem to be falling like dominos. Auto production is slated to ramp by 23%+ this month and capex should surge since the 100% expensing option goes away in 2012. Of course, a resolution of the debt ceiling crisis is likely going to be accompanied by a scaling back in governmental expenditures, which should give entrepreneurs and businessmen the belief that deficits are being tackled. As for the recent employment report, the June employment report is historically fickle. What you have is students leaving jobs taken while attending school and heading for home.
Weakness during job recoveries has happened before. In 2004, 2005 and 2006, which were the second and third years of prior recoveries, there were also monthly disappointments in job growth. Moreover, there were screwy seasonal adjustments in the recent employment data. For example, without seasonal adjustments, payrolls rose by some 376,000. Surprisingly, the government's seasonal adjustments reduced the adjusted employment figures by an eye-popping 358,000. Further, the official employment numbers are in sharp contrast with the ADP employment report. Typically, when I am confronted with such conflicting numbers, I turn to the charts because in this business "price" is reality. So I pose the question, "If the employment numbers, and the consumer sentiment numbers, are so bad why did the S&P Consumer Discretionary Index and the S&P Retail Index tag new all-time highs last week?" Surely, that's a valid question and one worth consideration before one dismisses the U.S consumer as totally kaput.
Over the past three weeks I have traveled through Europe (for two weeks) and spoken at Raymond James' National Conference (last week). My message has been pretty consistent – I have been relatively optimistic on the equity markets, the employment situation, and the economy because of the explosion in corporate profits. In the real world profitable companies hire and unprofitable companies fire employees. Manifestly, the way the world works is that profits explode, fostering an inventory rebuild cycle. With the Inventory to Sales Ratio back down to the recession levels of 2008 it is reasonable to believe we will get some sort of kick to the economy from an inventory rebuild. That in turn drives a capital equipment cycle (capex), which should be enhanced by the aforementioned factors. When companies spend money on capex they typically begin to hire people and the economy improves. So why has job growth evaporated over the past few months? I continue to think it is because of temporary factors like Japanese auto part shortages, surging material and gasoline prices, the world's sovereign debt debacle, and the weird weather.
Recall, it was roughly a year ago when I began talking about the potential for some really weird weather. At the time people dismissed me as another Joe Granville, who lost his stock market guru status by predicting an earthquake that would make Phoenix "beach front" property. Nevertheless, I opined that the La Nina weather pattern, combined with more volcanic ash in the atmosphere than anyone can ever remember, was going to give us a very cold/wet winter with weird weather that should foster droughts, floods, hurricanes, and tornadoes. The culprit driving the weird weather was a huge shift in the Hadley Cell Winds (see previous reports for an explanation), which were affected by said La Nina and volcanic ash. Subsequently, I recommended being "long" energy stocks. While I was laughed at by the folks in the Northeast and Midwest last summer, they are no longer laughing. Regrettably, while the La Nina pattern is going away, it will return this fall. Additionally, while there is little news coverage about another Icelandic volcanic eruption that is four times worse than last year's Eyjafjallajokull eruption, Mount Grίmsvötn's eruption has spewed 4x as much ash and chemicals into the troposphere as last year's eruption. This is certain to cause a change to the northern hemisphere's weather. Accordingly, expect a busy hurricane season with damage to oil/gas production facilities in the Gulf of Mexico. Currently, parts of the U.S. and China are being plagued by droughts, while other regions are experiencing floods and violent storms. Expect another very cold winter. Agricultural crop yields, especially wheat, should be affected negatively. Interestingly, the drought has caused Norwegian hydro-electric generation to be down by two-thirds with attendant investment implications. Also, the Rhine river (I was just there) is so low barges are operating well below capacity. All of this has major investment implications.
Speaking of major investment implications, I have to ask it again given last week's takeover bid for Petrohawk Energy (HK/$38.17/ Market Perform), "What do major energy companies know about natural gas that many energy analysts don't?" Indeed, there have been numerous takeovers of natural gas companies in the past few years, the most notable being Exxon Mobil's (XOM/$83.00/ Market Perform) acquisition of XTO Energy. Whatever the answer, our E&P analyst John Freeman's favorite small cap name remains Resolute Energy (REN/$17.05/Strong Buy). As John wrote in his July 14, 2011 report:
"Resolute is one of just two names in our E&P space that trades below its proved-only NAV (~$17/share) using current strip pricing. For reference, our small-mid cap names trade at roughly 2x their proved-only NAV. This gives Resolute zero credit for its ~34,000 net acres in the Bakken, its 115,000 net acres prospective for the Mowry, or its recently acquired Wolfbone position (7,900 net acres) in the Permian."
Plainly, I continue to like the energy sector and especially select MLPs. The reason is because there appears to be "imbedded options" in many of the energy companies that are not being given any value, as John notes in the above comment. My second favorite sector is Information Technology; my third is Materials followed by Industrials. For ideas I suggest consulting our Analysts Current Favorites list, as well as our Canadian affiliate's (Raymond James Limited) recommendations on select Materials companies.
The call for this week: Last Monday proved to be a 90% Downside Day whereby 90% of the total volume traded came on the downside, while 90% of total points were likewise negative. Typically, 90% Downside Days are followed by rally attempts lasting five to seven sessions. Obviously, that wasn't the case last week and it concerns me. Also concerning is the fact the often mentioned 1320 level was violated and despite the three separate rally attempts that were staged to recapture 1320, it was all of no avail. This brings us to this week, where 2Q11 earnings reports will be Wall Street's focus. Worth noting is that of the 31 companies that reported last week, 74% of them beat estimates. Unfortunately, 15 of those "beating companies" rallied, while 17 declined. Still, if the number of earnings "beats" continues, it should provide some kind of downside cushion for equities, provided the debt ceiling "thing" is resolved. Also of note is that there are a host of technical "timing points" due this week. Accordingly, while we are disappointed, we have not given up on our bullish "call," at least not yet. That could change, however, if the SPX breaks back below 1295.
Copyright © Raymond James
Tags: Attractor, Auto Production, Bbl, Businessmen, Canadian, Chief Investment Strategist, Crude Oil, Crude Oil Prices, Debt Ceiling, Disappointments, Disruptions, Economic Backdrop, Employment Report, Internal Energy, jeffrey saut, Last Friday, Last Monday, Missive, Perusal, Raymond James, Spx, Stock Market Action
Posted in Canadian Market, Markets, Oil and Gas | 1 Comment »
---
Friday, July 8th, 2011
What Sort Of Rebound In 2H11?
July 4 – July 8, 2011
The recent data have been mixed, consistent with a slower rate of economic growth in the near term. The economy faced a number of headwinds in the first half of the year. Some of those headwinds are likely to be temporary. Others will linger. Growth should pick up in the second half of the year, but the pace seems unlikely to be especially strong.
The markets showed little reaction to the May figures on personal income and spending (which were close to expectations). However, the real meat and potatoes are in the details. Inflation-adjusted consumer spending, 70% of GDP, edged down 0.1% in both April and May. Moreover, unit motor vehicle sales fell further in June. Hence, real consumer spending appears to be on track for an annual rate of growth of 1% or less in 2Q11. We're still missing key components in 2Q11 GDP, including figures on inventories and net exports, but it appears likely that GDP growth will come in relatively low (perhaps around 1% – the advance estimate is due on July 29).

Click here to enlarge
One important caveat is that the National Income and Product Account data will undergo annual benchmark revisions with the release of the advance estimate of 2Q11 GDP growth. However, as it stands now, growth has definitely slowed.
Some of the second half headwinds are likely to be temporary. Supply chain disruptions related to Japan's disaster should reverse, leading to some increase in production and better auto sales in the near term. The increase in the price of gasoline was a major factor restraining consumer spending growth in recent months. Disposable income rose at a 4.2% annual rate from December to May, reflecting gains in wage income and the reduction in payroll taxes. However, adjusting for inflation, disposable income rose just 0.1% over this period. That's not much fuel for consumer spending growth.
Other headwinds are likely to stay with us for some time. The spring housing season was a major disappointment. Home prices have continued to edge down, leaving many homeowners underwater on their mortgages. Most of these households will continue to make mortgage payments, hoping that home prices will eventually rebound. However, these households will be susceptible to a number of difficulties if conditions change – such as a loss of a job, illness, or divorce. There is a wealth effect on consumer spending, which is not expected to be a positive factor for the foreseeable future.
State and local budget problems have led to further austerity measures. Job cuts and increased taxes and fees will dampen growth in the near term. Tuition increases at state universities will shut off a key path of class mobility and weaken long-term growth prospects. At the federal level, adjustments are clearly needed to the long-run budgetary path. However, spending cuts or tax increases that come too soon will threaten the economic recovery. After some progress, negotiations to raise the debt ceiling have broken down and both sides have moved further away from a possible agreement. However, at some point, both sides will have to accept what they can and raise the debt ceiling. The leadership in Washington understands the consequences of not raising the debt ceiling – and some action is likely over the next couple of weeks. However, the heightened political rhetoric hasn't helped in the short term.
While growth is expected to improve in the second half, there are downside risks. More importantly, the economy is now performing without a net. Suppose more support for the economy is needed. The Federal Reserve is handcuffed by the short-term inflation outlook (no QE3). Stimulus is now a dirty word in Washington (no fiscal stimulus). And heaven help us if there is another financial crisis, as the public is unlikely to tolerate another bank bailout. Have a nice day.
Copyright © Raymond James
Tags: Auto Sales, Benchmark Revisions, Caveat, Consumer Spending, Disposable Income, Disruptions, Economic Growth, GDP, GDP Growth, Headwinds, inflation, Inventories, July 4, Meat And Potatoes, Motor Vehicle Sales, Payroll Taxes, Personal Income, Price Of Gasoline, Rebound, Second Half
Posted in Markets | Comments Off
---
Tuesday, June 28th, 2011
by Bob Doll, Chief Equity Strategist, Fundamental Equities, BlackRock
Stocks again experienced mixed results last week as markets remain stuck in neutral. Last week, the Dow Jones Industrial Average lost 0.6% to 11,935, the S&P 500 Index was down 0.2% to 1,268 and the Nasdaq Composite rallied 1.4% to 2,653. As we have been saying for several weeks now, while we are expecting to see additional volatility, we view the current period of weakness as a potential buying opportunity.
The Federal Reserve held its regularly scheduled policy meeting last week and, to no one's surprise, elected to keep interest rates on hold. The accompanying statement and Fed Chairman Ben Bernanke's follow-on news conference made it clear that the central bank has downgraded its assessment of US economic growth. The Fed did, however, underscore that the factors causing the weakness were mostly temporary, in particular highlighting higher fuel and food prices and disruptions from the natural disasters in Japan earlier this year. Looking ahead, we are not expecting to see any near-term changes in the Fed's position. We think there is virtually no chance of additional quantitative easing measures (i.e., we will not see a QE3). Conversely, given a slow recovery and a subdued inflation outlook we are not expecting to see higher interest rates until at least mid-2012.
Oil prices were also in the news last week, given the International Energy Agency's announcement that it would be releasing up to 60 million barrels of oil from strategic reserves over the coming month. At roughly 2 million barrels per day, this amount should more than offset the shortfall from lost Libyan production, albeit only for a month. The announcement came as a surprise to the markets and resulted in a sharp downtick in oil prices, but we are not expecting this downtrend to be long-lasting. The amount of oil being released is not enough to change the medium- or longer-term outlook for prices, which should remain dependent on such factors as demand levels and geopolitical risks.
An additional item that garnered its share of headlines last week was the stalled debate in Washington over the debt ceiling. At present, Democrats and Republicans have been unable to move the debate forward, with Republicans remaining adamant in their stance that for every dollar the debt ceiling is raised, an equal amount of spending must be cut. The GOP is also insisting that any discussion of potential tax increases remain off the table. It really is not much of a surprise that the talks are getting bogged down. As we saw with the earlier debate over a potential government shutdown, there is a great deal of gamesmanship and political theater associated with these issues and, ultimately, we expect some sort of compromise to be reached. In our view, there is virtually no chance that the gridlock reaches a point that could cause an actual default on US Treasury debt. Even if Congress is unable to reach a short- or long-term agreement by the current deadline of August 2, the government would have a number of options. The Treasury department still has the flexibility to prioritize other spending to remain current on debt payments and policymakers could even elect to enact some sort of partial government shutdown rather than default.
As has been the case for many weeks now, conviction levels are low among investors, which have resulted in a modest, but prolonged, correction in stock prices. The macro environment of slow-but-positive growth, low inflation and easy monetary policy remains conducive to higher equity prices, but investors are unable or unwilling to look past near-term risks and as a result, the "risk on/risk off" trade remains dominant. The question, then, is what it will take to get the markets back on track. Corporate earnings have been strong, and we are approaching the beginning of the second-quarter earnings season, but expectations have drifted lower due to weakness in the financial sector. Clarity around the endgame of the European sovereign debt crisis would certainly help, but that does not appear to be forthcoming any time soon. Ultimately, we are expecting to see better news concerning the US economy and are calling for a reacceleration in growth in the second half of 2011. Should that happen, it should reassure investors that the global recovery will persist, which should help stock prices to again move higher.
Bob Doll is Chief Equity Strategist for Fundamental Equities at BlackRock® a premier provider of global investment management, risk management and advisory services. Mr. Doll is also Lead Portfolio Manager of BlackRock's Large Cap Series Funds. Prior to joining the firm, Mr. Doll was President and Chief Investment Officer at Merrill Lynch Investment Managers.
Sources: BlackRock; Bank Credit Analyst. This material is not intended to be relied upon as a forecast, research or investment advice, and is not a recommendation, offer or solicitation to buy or sell any securities or to adopt any investment strategy. The opinions expressed are as of June 27, 2011, and may change as subsequent conditions vary. The information and opinions contained in this material are derived from proprietary and nonproprietary sources deemed by BlackRock to be reliable, are not necessarily all-inclusive and are not guaranteed as to accuracy. Past performance is no guarantee of future results. There is no guarantee that any forecasts made will come to pass. Reliance upon information in this material is at the sole discretion of the reader. Investment involves risks. International investing involves additional risks, including risks related to foreign currency, limited liquidity, less government regulation and the possibility of substantial volatility due to adverse political, economic or other developments. The two main risks related to fixed income investing are interest rate risk and credit risk. Typically, when interest rates rise, there is a corresponding decline in the market value of bonds. Credit risk refers to the possibility that the issuer of the bond will not be able to make principal and interest payments. Index performance is shown for illustrative purposes only. You cannot invest directly in an index.
Tags: 60 Million, Ben Bernanke, Bob Doll, Disruptions, Dow Jones, Dow Jones Industrial, Dow Jones Industrial Average, Fed Chairman, Food prices, Inflation Outlook, International Energy Agency, Nasdaq Composite, Natural Disasters In Japan, News Last Week, Oil Prices, Qe3, Shortfall, Strategist, Term Changes, Volatility
Posted in Markets | Comments Off
---
Thursday, June 23rd, 2011
Goldman Sachs' economist Jan Hatzius appeared on CNBC late yesterday to explain his theory.  In a nutshell, the Fed has nowhere to go – if it stands down, the U.S. economy faces slow growth; if it continues easing (QE) it faces threatening levels of inflation.
Video
Here are Hatzius' main news conference points:
MAIN POINTS:
1.    Fed Chairman Bernanke's press conference included many details but few major surprises. On activity, he expressed relatively low conviction, saying "We don't have a precise read on why this slower pace of growth is persisting" (note that quotes come from the real-time transcript, which may be revised slightly). However, consistent with the FOMC's forecasts (see below), he emphasized that he thought that some factors restraining growth were temporary.
2.    On inflation, Chairman Bernanke also cited temporary factors, particularly a pickup in auto prices related to supply chain disruptions in that sector.
3.    Guidance on the near-term policy outlook was relatively clear: more quantitative easing is unlikely due to reduced deflation risks. He gave two lengthy responses on this issue, and made clear why conditions last year differed from today. Most importantly: "at that time inflation was low and falling, [and] many objective indicators suggested that deflation was a non trivial risk". He also noted the pickup in payroll employment over the last few quarters.
4.    At the same time, his remarks hinted that the FOMC has in fact discussed easing options. Specifically, he said options could include: 1) securities purchases, which could be structured in various ways; 2) a cut in the interest rate on excess reserves; 3) guidance on how long the Fed will wait to sell securities; and 4) or "a fixed date to define extended period". With regard to the extended period language, he revised his remarks from the last press conference, in which he said the extended period language meant "there would be a couple of meetings probably before action". Today he said: "I think the thrust of extended period is that we believe we're at least two or three meetings away from taking any further action, and I emphasize 'at least.'"
5.    The Fed revised down its central tendency forecasts for GDP growth in 2011 to 2.7-2.9% to from 3.1-3.3%. It also reduced its 2012 GDP forecasts. For 2011, the cut was slightly smaller than we had expected, but for 2012 it was a bit larger. The committee also revised up its forecast for core inflation by 1-2 tenths, a bit more than we had anticipated.
Hatzius' conference notes courtesy of ZeroHedge.com.
Video: CNBC
Tags: Auto Prices, Cnbc, Conviction, Disruptions, Economist, Excess Reserves, Fed Chairman Bernanke, Fomc, Goldman Sachs, inflation, Interest Rate, Main News, News Conference, Nutshell, Objective Indicators, Payroll Employment, Policy Outlook, Qe, Quantitative Easing, Sector 3
Posted in ETFs, Markets | Comments Off
---
Wise Words
Money is better than poverty, if only for financial reasons. — Woody Allen

Advertisement


Advertisement




Adam Hewison's Technical Daily 1 p.m. Update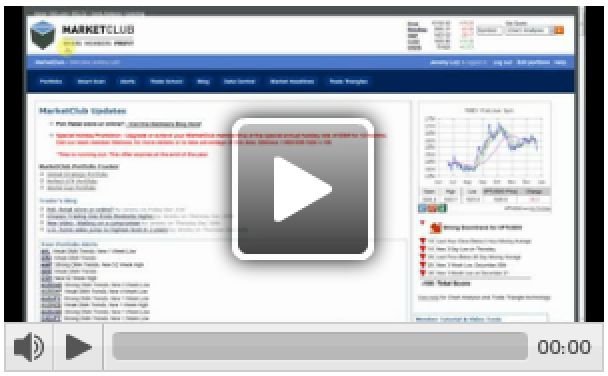 Advertisement
AdvisorAnalyst.com Links
BCA Research
Podcast: WSJ What's News Twice Daily

Updated Twice Daily - Click to Listen
Stay on top of the latest headlines from the Wall Street Journal Online.
WSJ What's News Late Edition, May 17, 2013
by The Wall Street Journal
17 May 2013 at 10:54pm
Stocks rally on strong consumer sentiment report. DirecTV interested in Hulu.div class="feedflare" a href="http://feeds.wsjonline.com/~ff/wsj/podcast_wall_street_journal_whats_news?a=hwopUiVIFms:LXZjemwLtEA:yIl2AUoC8...
Jeffrey Saut
Daily Audio Comment
Raymond James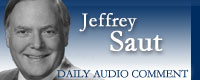 Listen to the recording with one of the media players below:

QuickTime Play
Windows Media Play
Jeff Saut's Daily Audio Comment is recorded every weekday, except Wednesday, at 9 a.m. ET. It is made available to the public on this Web page at approximately 1 p.m. ET.
Meta